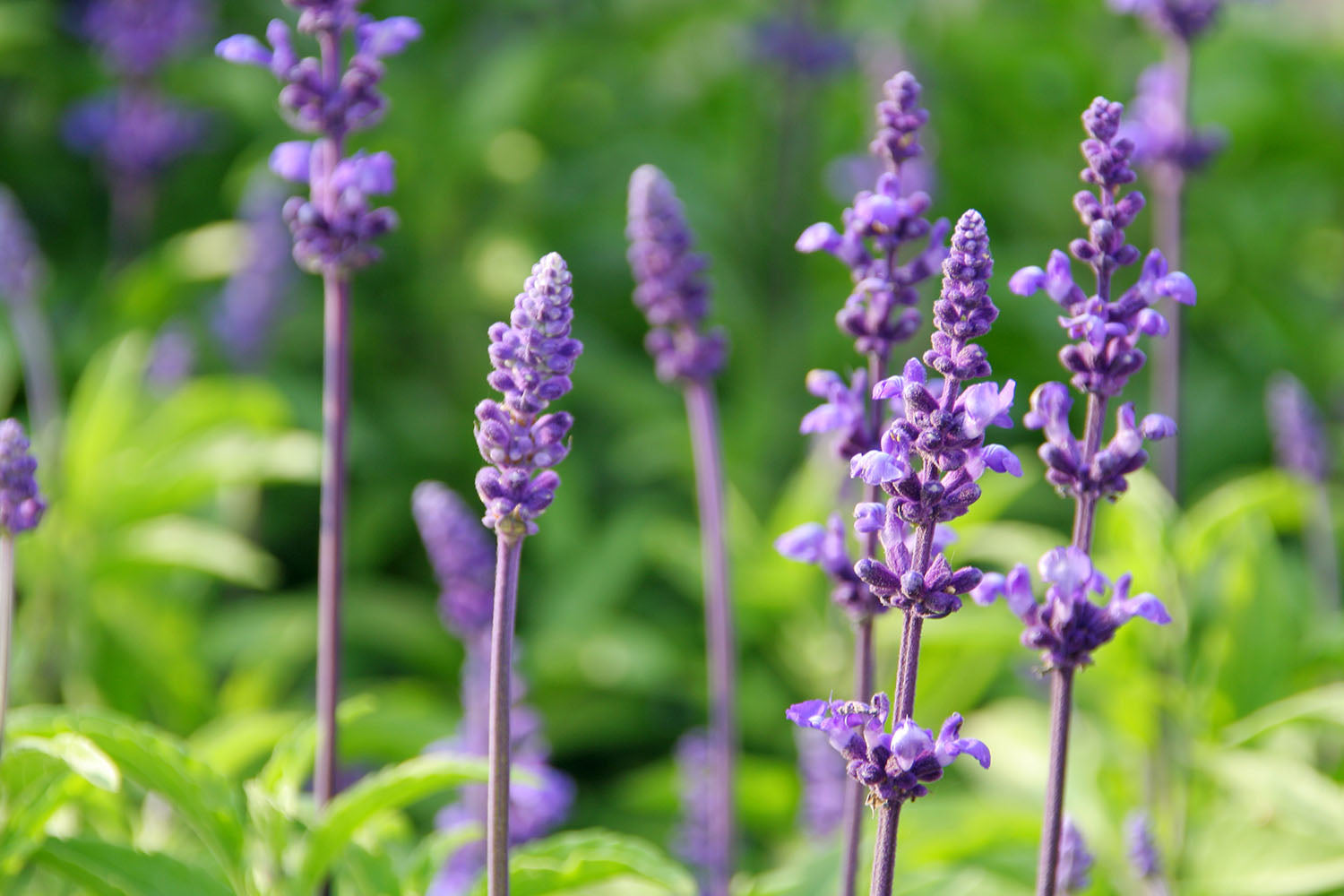 What is functional fragrance?
Welcome to another reading from our Wellness Journal.
Our topic:  What is functional fragrance?
After much research and development, we are very pleased to launch our Four Truffles candles formulated with functional fragrances and plant-based wax.  It's incredibly wholesome in terms of the high quality of ingredients used in our formula and most importantly our products truly reflect this wholesome goodness inside and out.    
 So, what does this mean? 
With wellness and self-care being our focus, it was important for us to develop products that can be used as vehicles to encourage and promote the practice of well-being for body, mind and spirit.  When a variety of products such as home fragrance and other personal care goods are formulated with functional fragrances this means there are ingredients in the formula that are specifically intended to enhance the user's mood, emotions, or cognitive performance.  These ingredients can be a combination of essential oils, aromatherapy compounds, or synthetic molecules that are known to interact with the body's olfactory system and trigger specific responses.  The outcome is a product that not only provides pleasing aromas but also add functional benefits such as aiding in better sleep, reducing stress, improving mood, and increasing energy.
Most candles are released in the market once the formulation achieves a target benchmark of what smells pleasing.  In general, most focus on various benchmarks from floral, fruity, gourmand, musk, and so on.  Unlike typical candles, we infused ours with functional fragrance formulas which can be found in our Four Elements Collection.   We call this our Wellness Molecules which is a combination of pure & natural essential oils of Frankincense, Ho Wood, Eucalyptus and Lavender.  These wellness molecules are all infused in each of our Four Elements candles while each of them has their own distinct aroma.
There's so much information about each of our wellness molecules that we will write about each molecule separately in order to provide you with more in-depth knowledge, but for now here are general descriptions and benefits of the essential oils we use.
Also known as Olibanum can be found in dry and mountainous regions where Boswellia trees are abundant. These regions include Africa, Middle East and India.  Frankincense is a resin that Boswellia tree produces and has been known and traditionally used for centuries for its medicinal properties.  It has been used to help manage certain conditions due to its content of terpenes including boswellic acid which appear to be the strongest anti-inflammatory compounds found in frankincense.  When used in aromatherapy it is beneficial for its calming and grounding effects on the mind and body. 
As there are different kinds of frankincense, the one we use is the Boswellia Carterii which has a fresh, woody and slightly sweet aroma.
Ho Wood
Also known as Camphor Wood Oil is a native plant in the Malay Archipelago and is a species of the evergreen tree.  Some refer to this ingredient as a "peaceful oil" It has traditional oil benefits and use for colds and flu, menstrual cramps, wounds and cuts, stress, and anxiety.  Its healing properties are traditionally known to uplift, cleanse and relax the body and mind.
The fragrance of ho wood is one that is sweet, fresh and woody.  It also has a very subtle floral and herbaceous scent.
Also known as Blue Gum and is a native to south-eastern Australia.  The various parts of this tree were used by tribal islanders in the region for different essential things such as tools, weapons, and health purposes. 
It has therapeutic respiratory properties that help clear the airways.  As a side note, it is common to combine eucalyptus essential oil with lavender oil as together they help with
relaxation and relieve anxiety
especially when used when doing
breathing exercises
.
The origin of lavender is known to be from the Mediterranean, Middle East and India.  It is from a flowering plant from the mint family and known for its beauty and pleasing aroma as well as therapeutic benefits.  Today some of the best lavender plants are grown abundantly in France and Bulgaria.  Our favorite region is Bulgaria as we have had amazing results from the lavender that is produced in this region.
It is well known for its relaxing, calming and soothing benefits and of course it's amazing scent which is widely popular. 
As previously noted, when combined with eucalyptus oil it is very therapeutic and a highly recommended combination to be incorporated in a self-care ritual.
While functional fragrances are not a substitute for medical treatments, they can provide a complementary approach to self-care and stress management.  However, it's important to note that not all functional fragrances are created equal, and consumers should do their research and choose products from reputable brands that use high-quality ingredients and have been thoroughly tested for safety and efficacy.