Hosting Great Dinner Parties
Hosting dinner parties can be stressful—not only does the menu create a deal of stress but the space it's hosted in can make all the difference. Party set ups, while oftentimes best elaborate, can get expensive, making the host stress about having a beautiful space to host their party. Whether you have an elaborate setup or not, adding small and unique elements can create an ambiance that completes the dinner and your company, elevating the dinner party and ensuring your guests have a wonderful time. 
Before the party can commence, some prep may be required. If you want to take a more DIY approach (since it's more cost-efficient and can add more character), consider these crafts and tips.
Make a Menu/Place Cards
A great way to add character and a homemade feel to your dinner party is to design menu cards or make name tags for your guests. For the former, making a simple graphic on Adobe Photoshop, Picsart, or handwriting individual menus is a good touch and adds a much more personal feel to the dinner table set up. Similarly, adding name tags can make the guests feel like the party is more personable, especially if the planned seating mirrors how the guests would naturally interact. If planning out arranged seating is too difficult, no worries—having markers, colored pencils, or crayons on hand for guests to use to write their names on a paper tablecloth or blank place cards will have the same effect without having to plan the seating in advance. 

DIY Decor
Use a Paper Tablecloth
If you don't have a nice tablecloth on hand or want to add a more interactive element to your table set up, consider adding a paper tablecloth either by itself or over your own tablecloth. While simple on its own, drawing plate set ups (as illustrated below), doodles, name placements, or letting your guests decorate the tablecloth on their own can bring a fun element to the party, letting the guests use their creativity and be a part in the decoration process. 
Dried Orange Garland
If you want to add a small touch to the table spread, consider making dried orange slices. Not only does it add a pop of color to your spread, but it's a great filler as well. 
      How to make dried oranges slices:
Preheat the oven to 200 degrees Fahrenheit (93 degrees Celsius). Thinly slice oranges (naval, blood, or any sort of citrus works) and lay them out on a tray lined with parchment paper. Cook for up to 4 hours, making sure to check them every 30 minutes and flip to ensure they dry evenly. 
Incorporate Candles
Lighting can play a big role in the mood you want to set. If you want ambience and a sense of class for your dinner party, opt for multiple light sources to add coziness to your space. One great way of introducing warm lighting while being functional as decor is through candles. Adding candles throughout the space and on the dining table adds warmness to the spread and creates a warm and welcoming atmosphere. 
Tip: Intentional Mis-Matched Dining Ware
If you don't own a dining set or are looking to add character to the set up, using mismatched dishes and glassware can be a great option. Glassware at second-hand shops tend to be cheap, so buying fun and interesting silhouettes, colored, and decorated glasses doesn't have to come at a hefty price. Especially with the rise of vintage and the peaking interest in unique items to add to people's decor, mismatched dining ware can add uniqueness to anyone's dining spread and can be a great topic of conversation. 
Select Music
Music is arguably one of the more important elements to a dinner party because of how much it can affect the mood of the room and its guests. Putting together a playlist—or finding one—is a good way to set the mood for the evening. Whether your party is a celebration or a casual get together, always have music on hand to add to the ambiance and have good background noise. 
Spotify can be useful for easily making playlists, as they curate playlists based off of the user's listening preferences. Simply searching "dinner party" in the search bar displays playlists provided by Spotify with your music taste in mind as well as plenty of other playlists made by other creators at your disposal. 
Add a Theme to the Party
If you want to spice up your everyday dinner party, add a theme to make it extra interesting. Either let your guests dress on theme or make the decorations adhere to one, both are good for adding an element of fun.
Themed party ideas:
Decades
Bring a dish that starts with the first letter of your name
Dress as a Celebrity
Murder Mystery
Homemade or store-bought: Each guest brings a dish and everyone must guess (either verbally or through voting cards that have everyone's dishes) whether the dish they brought is homemade or store-bought. The person who fools the most people wins!
Food Options
Of course, food is the most important part of the dinner party, so having an idea of what you want to prepare or what guests should bring is essential. If you're considering making the food yourself, try to go for a side or appetizer, and entree, and a dessert. the following are easy recipes that will be sure to impress your guests:
Appetizers and Sides: 
Nutrition by Megan, a plant-based recipe blog with great appetizer options
Entrees:
Desserts:
Pinch of Yum, dedicated to all of the above. Includes vegetarian and vegan options. 
If cooking isn't your thing or you don't have time to prepare a meal, ordering takeout can also be a great option. Especially if you want to support local businesses, ordering small allows for you and your guests to try new food while supporting small businesses.
Don't want to host and would rather attend a dinner party? See below for websites dedicated to bringing people together through dinner parties and entertainment.
Where to Find:
Underground Dinners in Los Angeles
Whether it's hosting an elaborate party or having a small get-together, the guests attending will appreciate any amount of effort you put into it. With these tips, you're sure to not only impress your guests, but allow everyone to have a good time while sharing the company of others.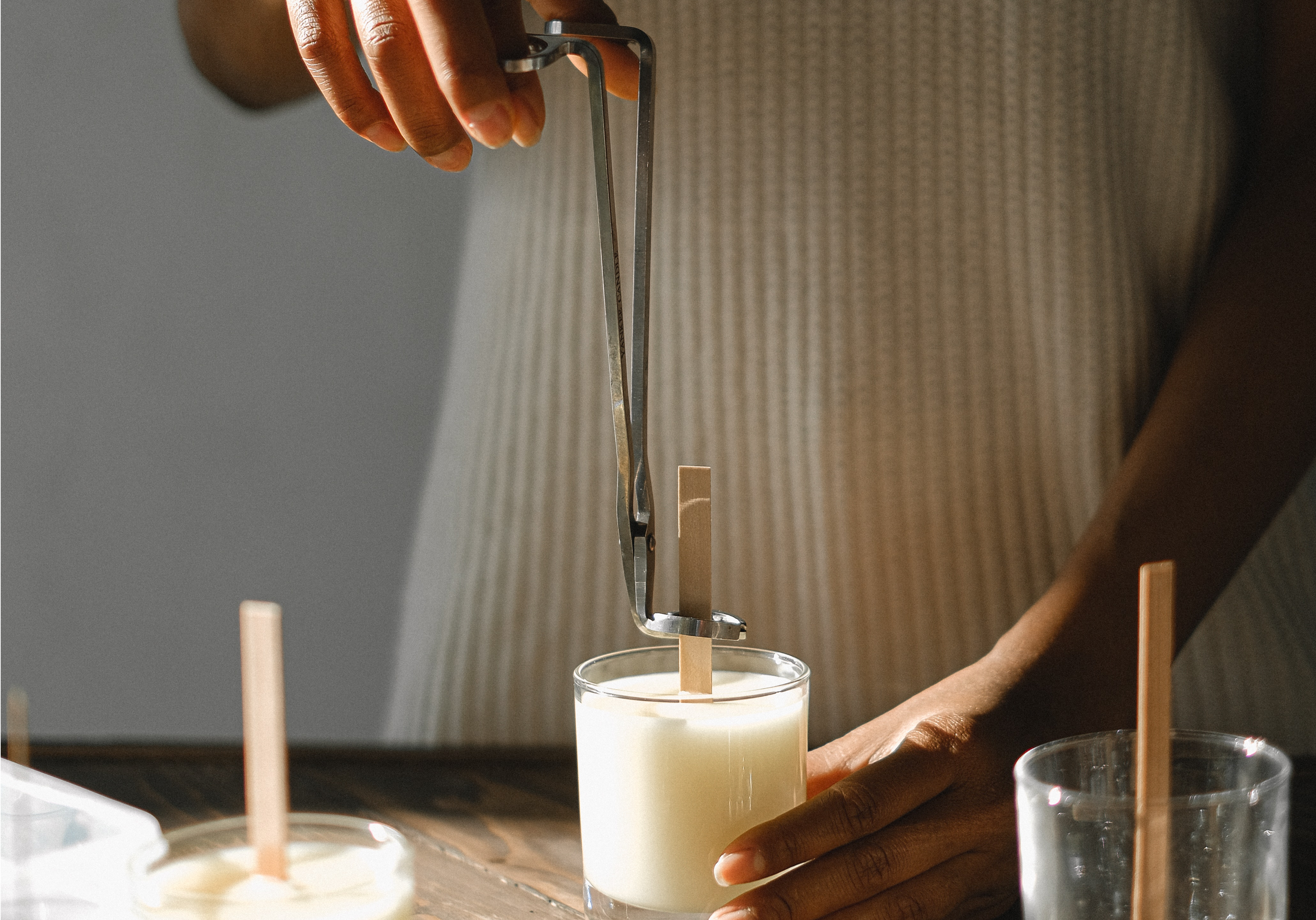 The rise of care due to the pandemic and quarantine has affected what people dedicate their attention to and how. One example is people dedicating their energy to candles and how to take care of th...
Read more
"At Four Truffles, we have re-imagined the way we relate to nature by bringing you a collection of home fragrances inspired by the elements of nature. We created the range in the purest possible wa...
Read more