Article: How to Care for Your Candles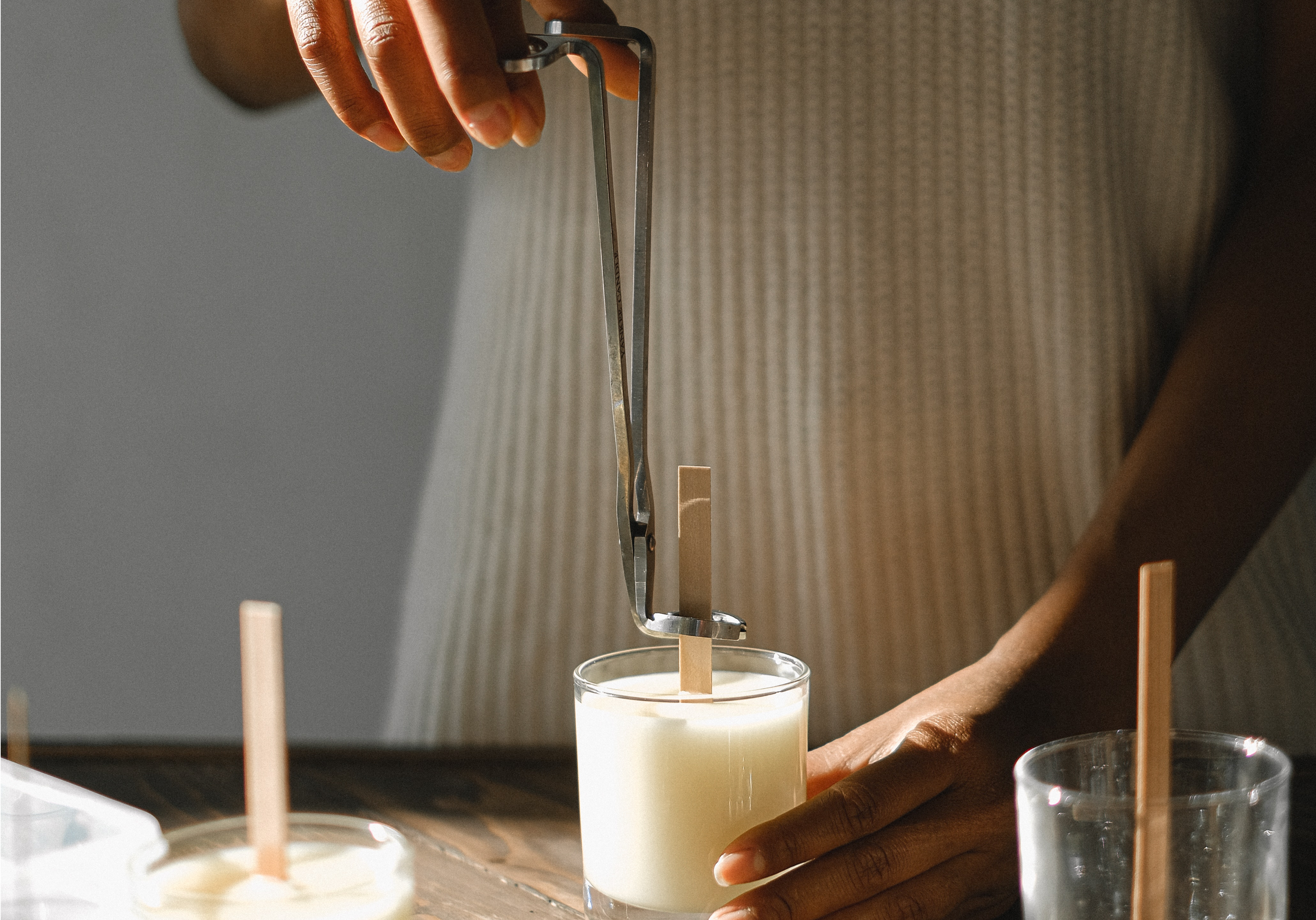 How to Care for Your Candles
The rise of care due to the pandemic and quarantine has affected what people dedicate their attention to and how. One example is people dedicating their energy to candles and how to take care of them. Many see candles as an easier, less time and money-extensive alternative to pets and plants; they can still dedicate their time to taking care of something without as much commitment. Because of this, many people have opted to learn about how to properly take care of their candles, but oftentimes don't know where to start. This serves as a comprehensive guide to candle care–providing tips as well as offering products that can assist in looking after candles.
1. Ensure that the initial burn fully melts the top layer of wax
The first burn is arguably the most important, as candles that don't burn to the edges of the vessel will start to tunnel. Candles have a "memory" so if it's extinguished prematurely, they will burn unevenly. Burning it for a few hours or at least until the surface of the candle is fully melted will ensure that your candles will burn evenly.
2. Trim the wick
The length of the wick can affect how a candle burns. If it's too long, not only can a wick create a fire hazard, but can also create an uneven burn and soot. Cutting the wick to ¼ inch before each burn can keep candles looking nice and helps get the most burn time out of the candle.
3. Extinguish the candle in its own wax–don't blow it out!!
Blowing out a candle can move the wax around, causing an uneven burn and potential tunneling. To avoid this, either extinguish the lit wick in the wax with a pair of tweezers or get a candle bell snuffer.
4. Uneven burn? Make a funnel
If your candle starts to tunnel, there's a solution: make a tin foil funnel! First, fold a piece of tinfoil longways, making sure the length of the tinfoil strip can fit the circumference of the candle. Next, fit the tinfoil onto the candle (and tape to secure if needed), molding the tinfoil inwards to create a small opening for the flame to circulate. Leave the funnel on until the wax has completely liquified, checking on it periodically. 
Taking care of candles not only ensures that you get the most out of them but can be a fun way to dedicate time towards something that can play a part in self-care. 
candles
  Hosting dinner parties can be stressful—not only does the menu create a deal of stress but the space it's hosted in can make all the difference. Party set ups, while oftentimes best elaborate, ca...
Read more